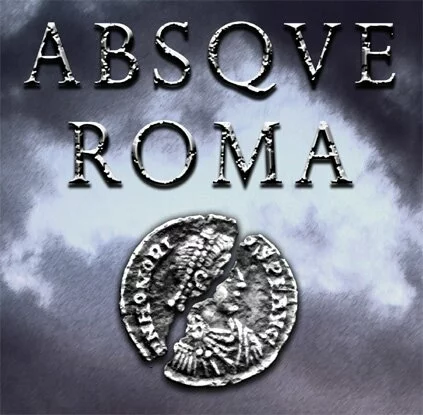 The Legions Have Left You
The Emperors Forgotten You
The Barbarians Surrounded You
Can You Keep Civilization Alive?
Absque Roma
(without Rome) is a new role-playing game about values, goals and survival. It is about forging a new society, and holding on to the civilized way of life. The game features a unique set of rules that emphasize flexibility, player control, and the pursuit of character goals. AR is currently in open playtest, and a basic copy of the rules is freely available—the current version is 2.e. You can read more about the game below.
Rules in PDF ~ Rules in HTML

Character Record (PDF)
Absque Roma was created by Jasper L. McChesney and is a production of Primeval Press.
Some Supplemental materials are also available. If you and your play group are interested in playtesting AR, please . Also feel free to send me any other feedback you might have about the game.